Inrush Current Solutions
Inrush Current Limiters are used to reduce the inrush current that occurs when an electrical device is switched on. High inrush current is the result of the maximum instantaneous input current drawn by an electrical device during the initial power up. As technology continues to advance, most systems today run efficiently and maintain a low impedance which in turn contributes to high inrush current.
The AS Series of Inrush Current Limiters are used in high energy applications and short term high current.

Surge-Gard Inrush Current Limiters Formerly of RTI Electronics.
Standard Inrush Current Limiters come in a wide array of sizes, values, and ratings.

The Big AMP series of Inrush Current Limiters are used in high energy applications and short term high current.

The MS35 is our most rugged Inrush Current Limiter for up to 680 volts.

PTC Thermistor for Inrush Current Protection.  Rated for up to 680 Volts.
These Inrush Current Limiters are UL and CSA approved.
The Mini-AMP Inrush Current Limiter is great for compact power applications.

The Mega Surge Inrush Current Limiters are best used when you have higher than average voltage and current requirements.
Additionally, devices that produce alternating current such as electric motors or transformers can draw several times their steady state current at switch on.
Although this additional draw of inrush often lasts less than ½ of a normal 60 hertz cycle, that is enough time to cause possible damage to the equipment.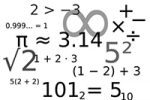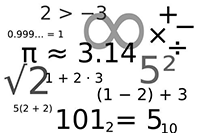 Why do I need to Use Inrush Current Calculators to Select an Inrush Current Limiter? Inrush current is defined as the maximum instantaneous surge of current which is drawn by an electrical device at initial switch-on. Limiting the inrush current with the use of Inrush Current Limiters is crucial to the efficient operation of a given device and the selection process includes inrush current calculators. Switching power supplies, DC motors, … Continue Reading
0 comments
Application Overview Ametherm's MS35 series inrush current limiting thermistors play a key role in alternative energy applications by avoiding current spikes in the power generated by wind turbines, solar panels, and other sources as it's fed into batteries, inverters, and other energy storage components. The MS35 devices are also used to regulate the release of battery energy in electric vehicles and in pre-charge circuits for many different types of battery … Continue Reading
0 comments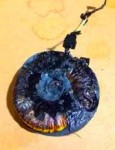 What You Need to Know About Toroidal Transformer Inrush Current Toroidal Transformer Inrush Current can cause some serious damage if not appropriately managed. Inrush current can cause circuit breakers to trip and fuses to blow. Additionally, it can cause a complete failure of the transformer itself. And if that weren't enough to give you a headache, excessive inrush current can also limit the total number of devices which can be … Continue Reading
0 comments
Inrush current limiting solutions, tips and tricks.
Inrush Current Limiters
Inrush Current APP Notes
Check out our Videos on Inrush Current