Inrush Current Solutions
Inrush Current Limiters are used to reduce the inrush current that occurs when an electrical device is switched on. High inrush current is the result of the maximum instantaneous input current drawn by an electrical device during the initial power up. As technology continues to advance, most systems today run efficiently and maintain a low impedance which in turn contributes to high inrush current.
Additionally, devices that produce alternating current such as electric motors or transformers can draw several times their steady state current at switch on. Although this additional draw of inrush often lasts less than ½ of a normal 60 hertz cycle, that is enough time to cause possible damage to the equipment.
The AS Series of Inrush Current Limiters are used in high energy applications and short term high current.

Surge-Gard Inrush Current Limiters Formerly of RTI Electronics.

Standard Inrush Current Limiters come in a wide array of sizes, values, and ratings.

The Big AMP series of Inrush Current Limiters are used in high energy applications and short term high current.

The MS35 is our most rugged Inrush Current Limiter for up to 680 volts.

PTC Thermistor for Inrush Current Protection.  Rated for up to 680 Volts.

These Inrush Current Limiters are UL and CSA approved.

The Mini-AMP Inrush Current Limiter is great for compact power applications.

The Mega Surge Inrush Current Limiters are best used when you have higher than average voltage and current requirements.
CL20 Series PTC Thermistors
Industry's highest voltage rating with lowest available resistance provides an alternative to fixed resistors and are optimized for inrush current limiting in pre-charge circuits, heater applications, in addition to over-current protection.
Learn More Here
.
NEW PRODUCT – MM35-DIN Series Inrush Current Limiters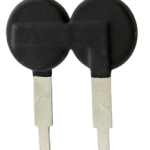 Industrial Strength Inrush Current Protection for HIGH POWER industrial applications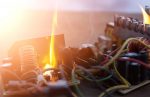 Pre-Charge Circuits Prevent Damage to Inverters Severe damage can occur to inverters when the inrush current is too great for the inverter. Pre-charge circuits protect the inverters by controlling the initial power surge. PTC thermistors can help a pre-charge circuit protect the inverter.  Inrush current occurs when the maximum instantaneous input current flows through a system when the electrical power is switched on. In power tools, such as power drives,  … Continue Reading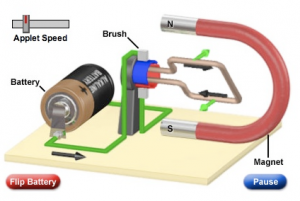 Choosing An Inrush Current Limiter To Preserve Your DC Motor So, what does an Inrush Current Limiter have to do with DC motor inrush? More than you may think. DC motor inrush is the maximum, instantaneous input current drawn by the DC motor when first turned on and it is important to know how to limit the inrush current to prevent possible damage to the motor. A DC motor converts … Continue Reading
Inrush current can cause considerable damage to electrical applications. It is important to control this starting current with the right inrush current limiter. In this article we look at what can happen when you choose the wrong circuit protection device. Then we demonstrate how to choose the right circuit protection device. Finally, we show the dramatic difference between using an inrush resistor and not using one in a vacuum motor. … Continue Reading
Inrush current limiting solutions, tips and tricks.
Inrush Current Limiters
Inrush Current APP Notes
Check out our Videos on Inrush Current