Ametherm's PANR Probe Assembly series of NTC thermistors Provide a high-stability replacement for PT100 RTDs and thermocouples and they experience minimal drift from their initial electrical values.
Test our PANR Probe Assembly NTC thermistors – No Obligation!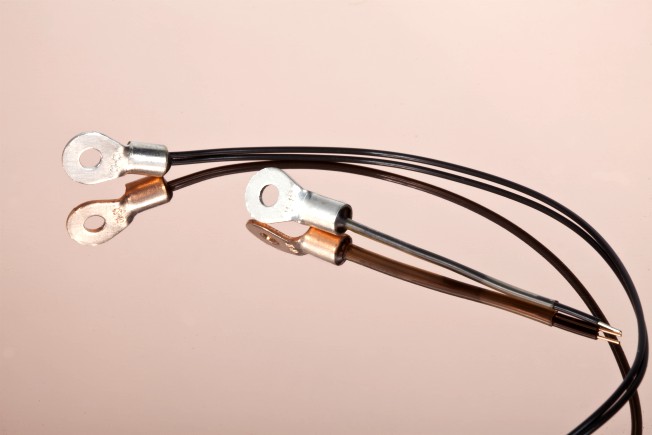 Why Choose PANR Probe Assembly NTC Thermistors?
They are epoxy coated and potted in tinned copper ring lug. They are ideal for surface temperature sensing applications and can be point or curve matched.
Key Specifications:
Isolation voltage to 5 kV
Resistance at 25 ºC from 10 Ω to 250 Ω
Beta from 3,000 K to 4,500 K
Dissipation constant of 3 mW/ºC
Thermal time constant of 40.0 s
Max. power of 125 mW
Mounting hole diameter of 3.7 mm or 4.4 mm
THE AMETHERM WAY
Since 1994, Working to improve engineering efficiency.
Free Samples

Short Lead Times

End to End Technical Support

Preformed Leads at NO Charge

Component Customization

Tape & Reel Packaging

And more…
As an industry leader; AMETHERM has always focused on innovative and cost-efficient thermistor sensing solutions from the engineers perspective.
Quality and performance without compromise. That's the way it should be, and that is what you get when you choose products manufactured in the USA by AMETHERM.
Did you know?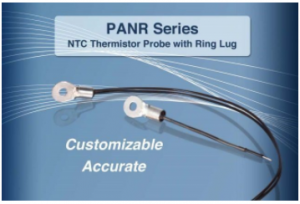 Over 90% of our current customers began by testing our products before they made a purchase.
The result?
High success rates with extreme accuracy, reliability, and long-term stability. How can you argue with that?


Fill out and submit the form below to get your free sample