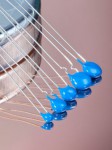 We have exciting news! U.K.- based Rhopoint Components now carries our series of NTC disc thermistors acquired from Measurement Specialties (formerly RTI electronics). These components deliver high stability and maximum sensitivity for temperature measurement, compensation, and control. You can read the full press release here.
NTC Disc Thermistor Applications
NTC disc thermistors offer extreme precision and temperature measurement for various applications. They are used in a wide range of industries including aerospace, military, appliance, medical, and automotive.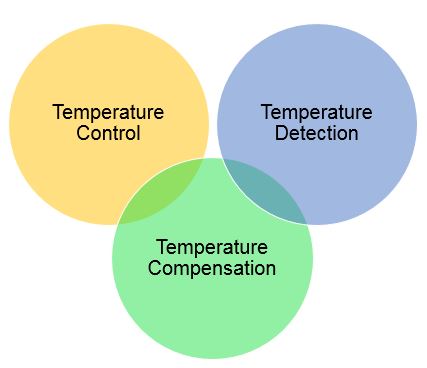 "Rhopoint Components has been carrying RTI Electronics and Measurement Specialties products for over 20 years, so we are very pleased to have them round out this offering acquired by Ametherm with our NTC disc thermistors," said Mehdi Samii, vice president of sales and engineering at Ametherm.
About Rhopoint Components
Rhopoint Components has offices located in the UK, Sweden, Denmark, Finland, and Germany. They have been in business since 1975 as an international distributor of precision electronic components and sensor products. They offer excellent customer support with a high level of technical support and product knowledge. Their website features sensors and components from over 30 manufacturers located around the world.
Ametherm's Inrush Current Limiters
Rhopoint Components currently stocks the following inrush current limiters and NTC thermistors from Ametherm. We are proud to add the NTC disc thermistors to this selection list as well.
NTC Thermistors 
SM06 Series Surface Mount NTC Thermistor
SM08 Series Surface Mount NTC Thermistor
Inrush Current Limiters
SG Series Inrush Current Limiting Thermistors
 "We take pride in the fact that our level of product knowledge is the same as that of our manufacturing partners enabling you to get quick answers to your technical questions."- Rhopoint Components
We look forward to working with Rhopoint to distribute our NTC disc thermistors. Samples and production quantities are now available. Visit our site today to request a sample.